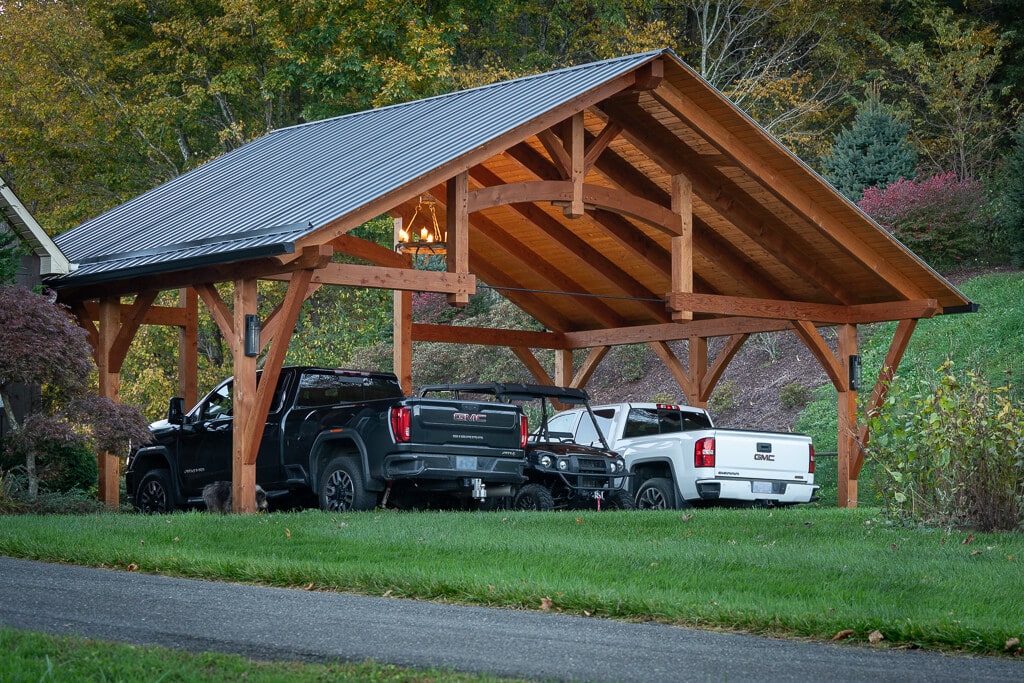 Timber Parking & Entertaining Pavilion
We need your help naming this kit!
We're not quite sure what to name this one. Timber frame carport doesn't seem to do it justice. Timber parking pavilion? Vehicle parking barn? Post and beam car party barn? Timber frame< car barn and entertaining pavilion? Post and beam car party barn?
Timber Frame Carport / Pavilion
Entertaining for the socially-distanced socialite
So you made a mistake and bought a 1953 Chevy 3100 series pickup truck and your wife doesn't want it parked in the yard? Pas de problème: combine a timber framed parking structure with the entertaining pavilion she's always wanted. Simply pull out the vehicles, move in tables and chairs, decorate appropriately, and Voilà!