Shades Structures for Patios
As of March 2023, this timber frame kit has been discontinued. We originally introduced this and other timber frame kits in March 2020, motivated by the idea that if one of our crew becomes ill, or if we have to close the shop temporarily, our crew can load their pickups with wood and tools and make the kits at home. We just wanted to keep everyone working.
Three years on, our crew is busier than ever and we've made the decision to concentrate on what we do best: custom timber framing projects. If a custom timber frame home, barn, great room, entryway, or other structure sounds like something you'd like to explore, we encourage you to view our work and see some of the projects we're particularly proud of.
Dining Pavilion
patio shade structures for al fresco living
One of the most memorable meals of my life was enjoyed with our friends George and Johanne, creators of the Providence, Rhode Island, restaurant Al Forno, at their home in Provence, France. George, sadly no longer with us, was a great designer and craftsman–in wood, stone, and food–and he'd created an outdoor dining courtyard that was a master work of simplicity. A wood-fired grill of stacked stones stood in a pea stone patio; alongside was a big wooden table, much like our Farmhouse Table, surrounded by salvaged chairs. All this was framed and enclosed by olive trees and an overhead trellis of grape vines. We sat in the warm evening Provençal air scented with olives, rosemary, and lavender, gazing out across the vineyards and foothills leading up to Mont Ventoux. The meal was simple, yet exquisite, made all the more so by the excellent company and the elemental naturalness of everything surrounding us.
Our Dining Pavilion reminds me of that evening. Unfortunately we're not able to include the Provençal air or views of Mount Ventoux in this kit, but I guarantee you'll feel the "elemental naturalness" transmitted through the big timbers that compose the frame. Think back to the great meals you've had. I bet they were all enjoyed with friends and family, and many were outdoors in a place where you felt at ease and most like yourself. This covered patio shade structure will become that place in your home.
This timber-framed Dining Pavilion is 8 x 12′. We designed and built it for the same clients who commissioned the Japanese tea house. At first they left it open, without a roof, but soon found they used it almost as much as they used the Garden Shed. So, to extend al fresco meals out there to rainy days and misty nights they inserted weatherproof panels of UV-resistant sailcloth that keep out the rain, but still show off the frame both inside and out. The client's only regret with their Dining Pavilion is, like their Garden Shed, they didn't make it bigger!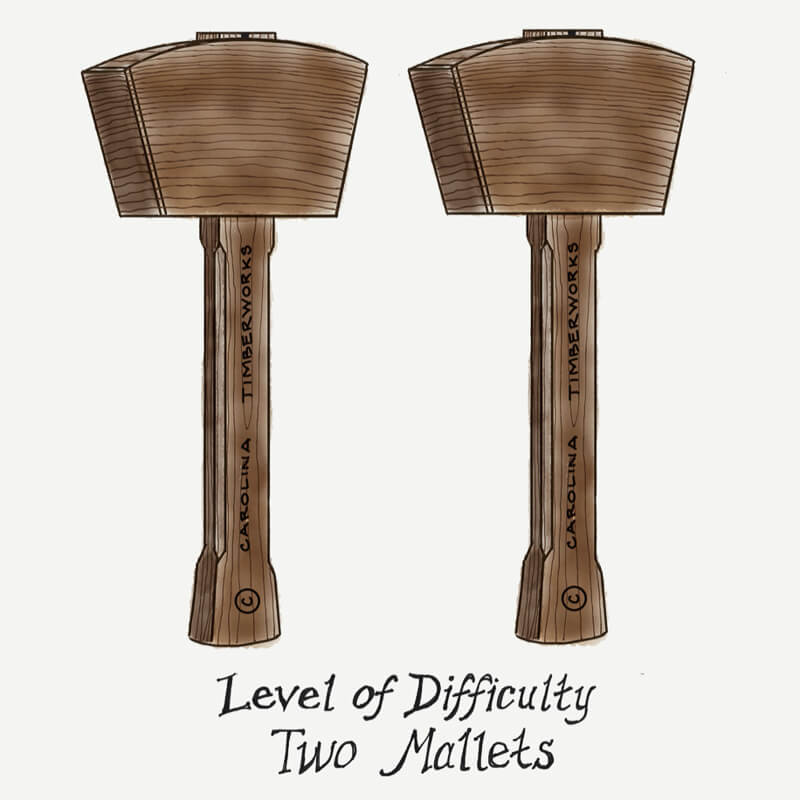 TIMBER SHADE STRUCTURE DETAILS

8′ x 11′ 7-1/2″
11′ 6″ tall
Eastern White Pine
or
Western Red Cedar