Living in Timber Frame Homes
"I've never been in a timber frame home"
Joe Pinciotti's words stopped me in my tracks. Hired by the Timber Framers Guild to convey what timber framing is about, Joe was trying to get up to speed on timber framing quickly. Despite knowing that timber framing represents a fraction of one percent of all construction, it had never occurred to me that most people have never actually been in timber frame homes. So this is my attempt to convey that feeling using quotes and observations I've jotted down over the years.
"The primary interest in timber framing is the aesthetics and the experience of living in the structures."
—Jeff Arvin
Timber framing is an architectural solution to a structural problem.
You can sense the appeal: simple lines, clear proportions, exposed construction.
Wood is an aesthetic material. There's a warm environment in these buildings.
It doesn't have to be rustic.
"True Authenticity is a lack of perfection".
—Architect Gil Schafer
Built Poetry.
While watching architect Caleb Johnson of Biddeford, Maine discuss the winner of the 2015 Best New Home award, we were struck by his profound insights into the benefits of timber framing and why we were drawn to, and love timber framing.
"The whole structure can be understood as one thing, all the heavy timbers giving a clear integrity and visual coherence to it".
—Architect Sarah Susanka, author of The Not So Big House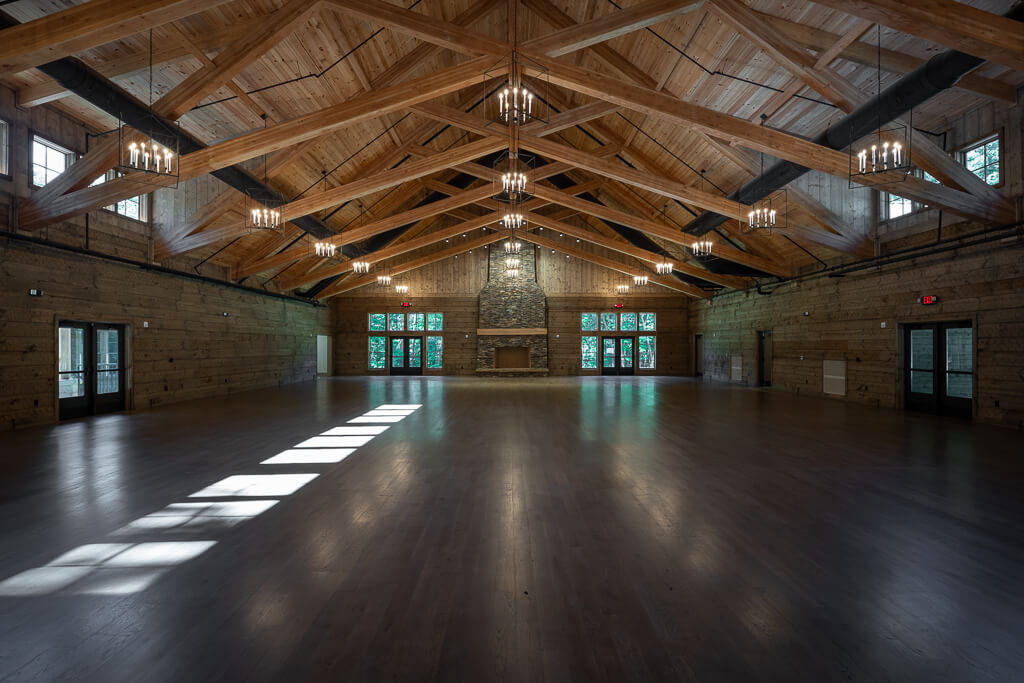 Wood is part of the solution to climate change.
Ever notice that man-made materials look best the day they're installed (and go downhill thereafter), while natural materials get better and better looking with every passing year?
"Buildings are a permanent record of ourselves—an effort to do something remarkable."
—Tedd Benson, author & founder of a timber frame company
"Open pavilions are among the most compelling timber frames. There is no siding or interior portions to disrupt the concept's pure architecture, engineering and craft at work".
—Ben Brungrabber, Ph.D., P.E. Fire Tower Engineered Timber
Broadly, timber framing is everything that today's sleek, mass-produced, technology saturated culture isn't.
"I sometimes dream in timber frame."
—James Lung
We build some of the world's best timber frames.
And we're nice.